New Chamber Member - McAllister Electrical Services
---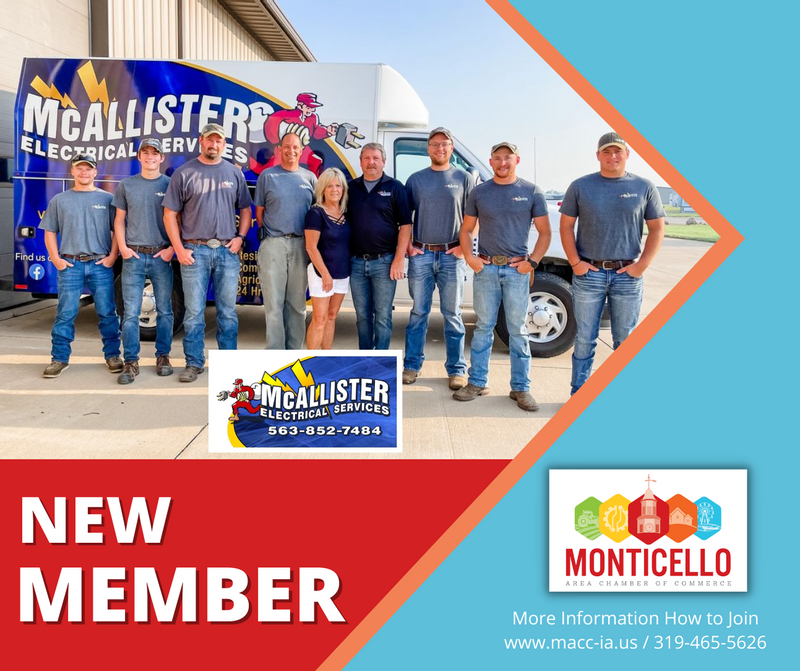 Welcome to the
Monticello, Iowa Area Chamber of Commerce, Inc.
McAllister Electrical Services
Dependable, Expert Electrical Service McAllister Electrical Services' team of journeymen electricians have over two decades of experience in planning and powering homes, farms, and commercial buildings, so you can quit worrying about your energy and get back to doing what you love. Whether you are in the market for new construction or maintenance on an existing structure,
McAllister Electrical Services has the experience and resources to get the job done right the first time. Contact us today for your free planning and estimates at 563-852-7484 or
[email protected]
.